A hundred years ago a farmer had to have horse craft, few generations later they are the most digitally savvy end engaged people you could meet – says Dave Shepherd, head of Syngenta Digital Innovation Lab in Singapore, in conversation with Michał Rolecki
Michał Rolecki: You started your career in banking, how did it lead you to agriculture?
Dave Shepherd*: Having spent the majority of my career in banking, the last 5 years focusing on FinTech, I came to realise that the FinTech market is saturated. It is now at a point where it is simply digitising existing cumbersome processes, it's no longer ground breaking. Which it is interesting given the fact that FinTech was one of the first "Techs" to emerge in 2008/9 following the financial crisis, everything goes in cycles I suppose.
AgTech on the other hand can truly change the World (along with EdTech and MedTech). With the emergence of AI, machine learning and connected devices, with data as the common holistic layer, we can tangibly digitalise this sector more quickly, efficiently and effectively. Banks will still be working out how they get one legacy system to talk the other!
When most people hear "agriculture" and "technology" they think of machines. We have them already. So what exactly is AgTech?
Autonomous vehicles on farms, robots and machinery are all part of the jigsaw. However it is just as important to connect directly with the farmer. At the right time and in a way that is easiest for them, delivering timely, relevant and in some cases expert advice directly and immediately. Offering software integration through social media channels, going where the Farmers are, is just as important as hardware solutions.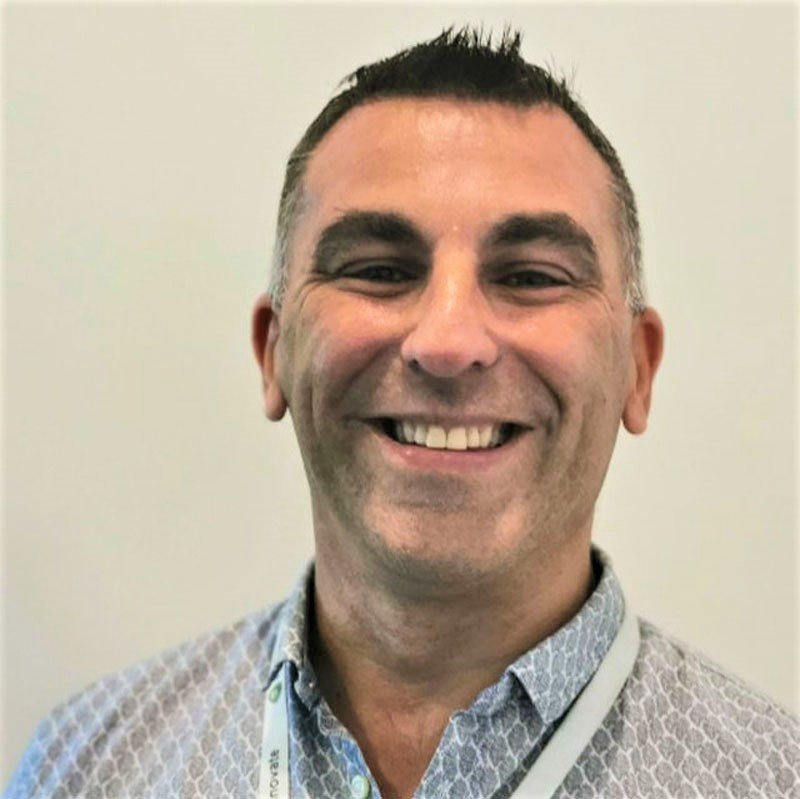 AgTech, for me is the combination of all digital delivery, brought in a way that is seamless and barrierless, to allow the Farmer to be out standing in his field (pun intended).
I have a small farm and I have a smartphone. How can it possibly help me in my business?
I am a farmer in Thailand, I farm 1ha of land I use Line as my primary communication channel on my phone as I get free data from my TelCo.
Syngenta pre-warns me through proactive notifications on Line of an occurrence of fall armyworm 50 miles away from my farm. Given the current wind direction we have calculated that the pest could well be on my crop within 24 hours. I can then click on the Line Syngenta microservice to find my nearest retailer that stocks the crop protection product I need. I place the order there and then and have the product ready to spray within 2 hours.
AgTech is the combination of all digital delivery, delivered in a way that is seamless and barrierless, to allow the farmer to be out standing in his field (pun intended)
Laptops, smartphones, internet, they all need electric power. Does AgTech need uninterrupted access to the grid or can it go with wind and solar? Asking for a friend off the grid.
Wind and Solar are of course options for power that can be particularly effective. However it is WiFi, 3G, 4G access that is at the heartbeat of communication. With offline AI it is possible now to wrap up all the real time information you need into an algorithm that will reside offline on your phone, taking it's updates when you do have signal.
You could have heard of FarmBot – as the name suggests, it's an autonomous farming robot with an AI. Is the future of farming fully automated, with a farmer as a supervisor of intelligent machines?
I have heard of FarmBot, and I absolutely love it. However the farmers I have met (particularly smallholders) have such a wealth of knowledge of what, when and how, some of this knowledge passed down through generations. I am still unsure if end to end smallholder farming could be fully automated. However 10 years ago I would have said to you I cannot believe you could ever get every song ever written in the world played on your phone in an instant!
If it weren't for the green revolution, we couldn't feed almost 8 billion people now. In 2050 it will be two billion more. Can AgTech be the new revolution in agriculture?
I passionately believe it will. One of reasons I love my job is the fact I feel we are truly changing the world.
Can APAC developments be translated into Africa? Most population growth – and food demand – will happen there.
Definitely yes, particular when you make the connection to the needs and wants of smallholders. Direct access to growers through mobile technology is the way it will happen. I believe the days of building apps are over and system, social and user integration through API's and crowdsourcing co-operatives are the way in which you transform the lives of smallholder farmers globally
Green revolution also brought fertilizer runoffs and pesticides. Intensive farming brought loss of biodiversity and pollinator decline. We see this only now but in principle all of this could be predicted fifty years ago. What are the threats AgTech can bring?
Paradoxically, I believe the immediate threat is loss of expertise and knowledge, in markets like Thailand and Vietnam we are seeing farming skip a generation or being passed down to the youngest child, as the millennials move away from farms to pursue further education. If you ask a farmer what is the most important thing to you in the world, he or she will say to you "giving my kids a better education". So what does that mean for the smallholder farming industry in Thailand?
We're already degraded almost half of available land, 33 percent by animal grazing, 12 by farming. Even unploughed land, if farmed, is degraded ten times faster it can regenerate. Agriculture releases a quarter of greenhouse gases, carbon dioxide and methane. The latest IPCC report says modern farming "is a recipe for a disaster". Can AgTech help in any way?
Our Digital Innovation Lab based in Singapore, serving APAC puts sustainability at the heart of every innovation we deliver. I honestly believe we now have the potential to join together digital innovation with sustainability like never before. The key is to join the dots through partnerships and collaborations and all levels of society. This is something that Syngenta is leading the way in.
IPPC suggests the solution is smaller farms with more crop diversity. Is the future of agriculture going to be family farms using high tech?
Working in APAC, my heart naturally lies with the smallholder, so I would be a little biased in saying yes. However I have seen how technology and data led analytics are transforming farming in North America, Australia and Europe. I love the comparison that 100 years ago a farmer had to be skilled in horse craft, few generations later the same farmers are some of the most digitally savvy and engaged people you could ever meet. The constant evolution of this industry is what makes my job fascinating. I used to work in big boring banking office block in London!
---
*Dave Shepherd started his career by optimising processes and digitisation in banking. He was the head of London Digital Security Centre and helped to raise cyber threat awareness in small businesses in the United Kingdom. For two years he has been leading Syngenta Digital Innovation Lab in Singapore which works on digital solutions for 450 million smallholders in Asia and Pacific.
Przeczytaj polską wersję tego tekstu TUTAJ
Shepherd at Masters & Robots in Warsaw
Dave Shepherd will be one of the guests of the Masters&Robots conference, organized in Warsaw's Złote Tarasy on October 7-9 by Digital University, an institution dealing with education in the field of digital transformation and future competences.
We would like to thank Digital University, the organizers of Masters&Robots 2019, for their help in arranging the interview with Dave Shepherd.